09 July 2022
Art
Launching: The Art of RAW with Teun Zwets
Since our beginning in 1989, art and design has been a strong part of our DNA. Over the years, we've created various denim art pieces but now it's time for the next chapter... The Art of RAW. Continuing in our quest to push creative boundaries, we are collaborating with various inter-national award-winning design talents to create art objects from denim waste.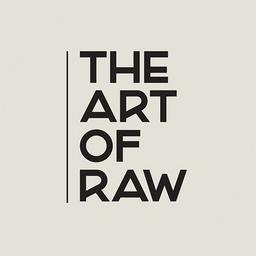 Featured Artist

Teun Zwets
Talents of the future
The first designer to take part is Teun Zwets (1992). Teun graduated from the Design Academy Eindhoven in 2020, immediately won the prestigious Kazerne Award and hasn't looked back since.
"My design philosophy? Just start to create on the spot – then something will come out of it."
- Teun Zwets -
The finished art piece 'Denim Living' by Teun Zwets
There is no limit to what denim can do
Each artist is given the freedom to experiment, creating unique pieces within their own disciplinary whilst upcycling materials. For The Art of RAW Teun made the furniture object 'Denim Living'. Starting with a chair prototype, he initially built a metal frame as a base. To add strength he layered denim waste piece by piece, eventually laminating the fabric with a binder to make it solid. The finished furniture object featured a lamp, cupboard and chair in one, creating a distinctly unique art piece. Stay tuned for the next artist collaboration!"
The finished art piece 'Denim Living' by Teun Zwets
Back to top