Pharrell Williams x G-Star Elwood X25 3D Tapered Men's Jeans
£ 150.00 including VAT
Where is it made?
25 new prints curated by Pharrell, featuring traditional patterns, intricate craftsmanship and camouflages from the animal kingdom.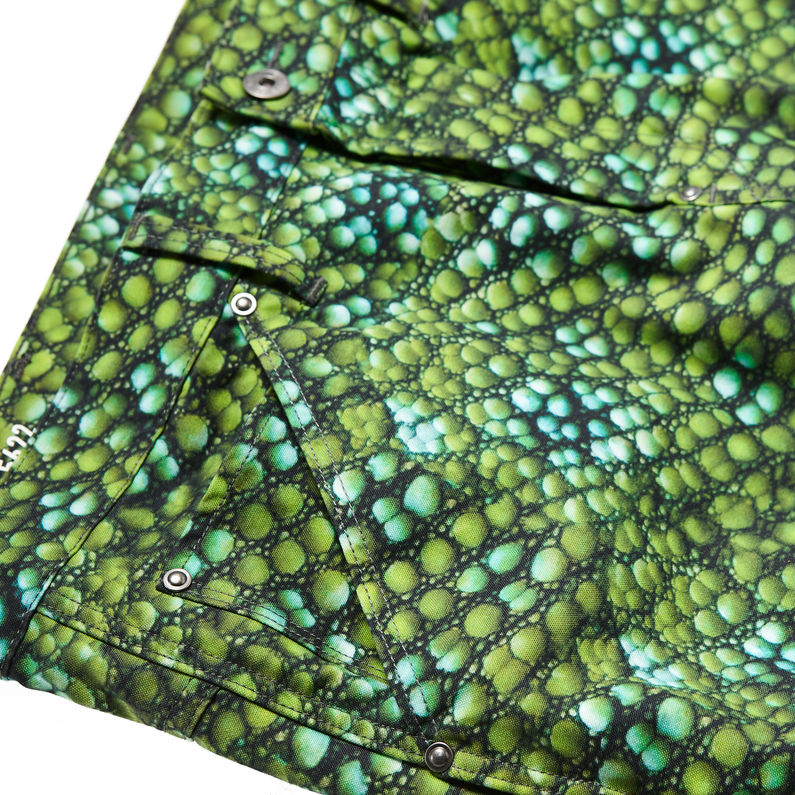 Iguana Print
In the animal kingdom, survival is directly linked to one'sability to blend in or stand out, to attract or scare away.The Iguana Print is been inspired by the Green Iguana.Despite the name, this reptile can appear in differentcolors, depending on its surroundings. Its normal coloringcan also be affected by heat and cold. If too cold, it willbecome rather dark as dark colors absorb heat. It thesurrounding is too hot, the iguana will become lighter incolor.
Tapered Fit
Regular waistband
Regular rise
Legs narrow down from top to bottom
Button fly
Designed by Pharrell Williams
5622 G-Star Elwood
Based on the superior fit of the G-Star Elwood, this seasonal jean offers advanced construction and an ergonomic, tapered silhouette. Tough canvas fabric with a printed pattern gives extra attitude. While shaped knees ensure that they move with you.