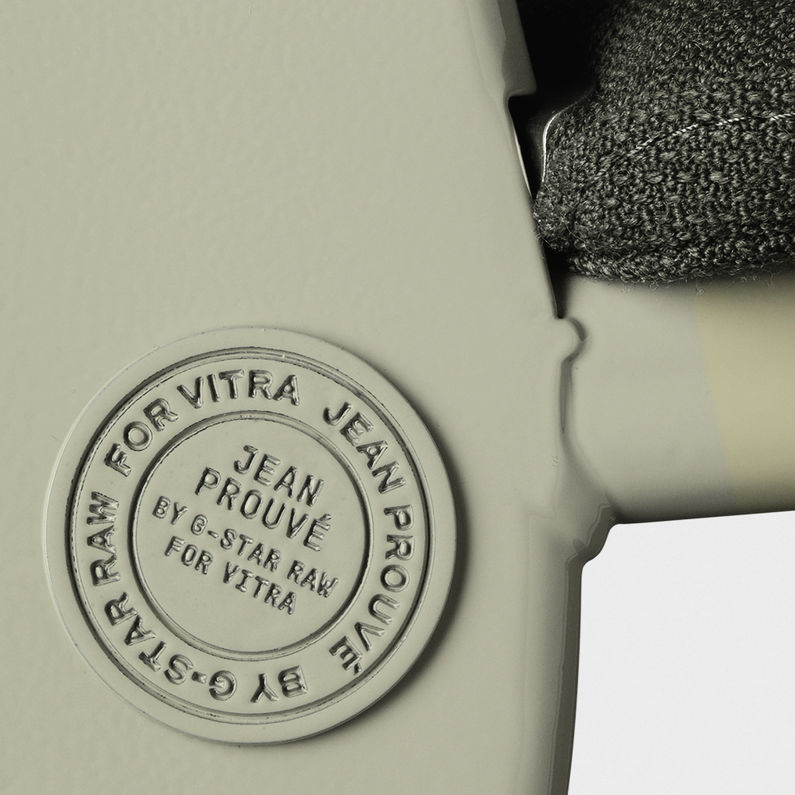 Features
Following the success in 2011 of the Prouvé RAW crossover project between Vitra and G-Star RAW, the partnership has continued with the development of a second limited series: the Prouvé Raw Office Edition. This second crossover collection revives a series of furniture and lighting originally designed by Jean Prouvé in the 1940s for the offices of major French industrial companies.
Authenticated with a special edition label, the furniture and lighting in the Prouvé RAW Office Edition will be available until the end of 2016.
Prouvé RAW Office Edition Standard SR 1934/1950 (glides for hard floors)
In the version Standard SR (siège rembourré), the well-known Standard chair is fitted with a soft fabric-covered cushion. This augments its comfort and makes it particularly suited for visitor and conference settings.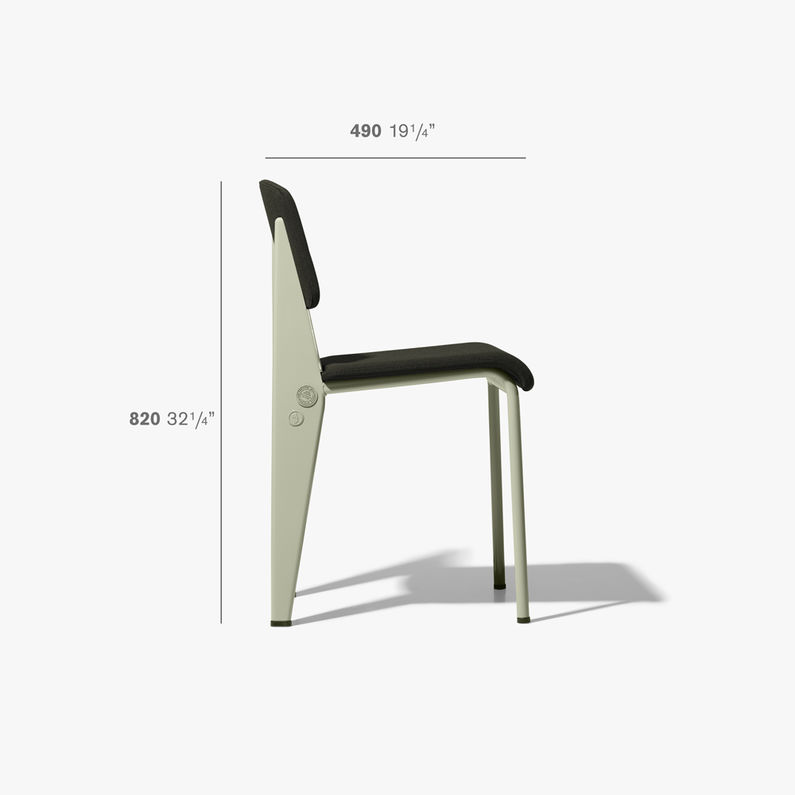 Details
Seat and backrest: polyurethane filling
Base: bent sheet steel and tubular steel, powder-coated (smooth) in antique green.
Glides: felt glides for hard floors
Colour
Antique green

You can order the your Prouve RAW item by completing the regular order process from the G-Star RAW online shop. After a successful payment, you'll receive an order confirmation by e-mail. Because this product will not be delivered from our regular warehouse, the delivery time isn't 2-4 working days as mentioned in the e-mail confirmation. G-Star will contact you separately by e-mail to make a delivery appointment. within seven calendar days after receiving your order, you can send your article back to Designcollectors, Pannestraat 225 - 227, B-8630 Veurne, Belgium at your own cost, in the original packaging and accompanied by a copy of the invoice
Art. nr.: 000110-01-01